8 Tips For Dealing With An Uncomfortable Memory Foam Mattress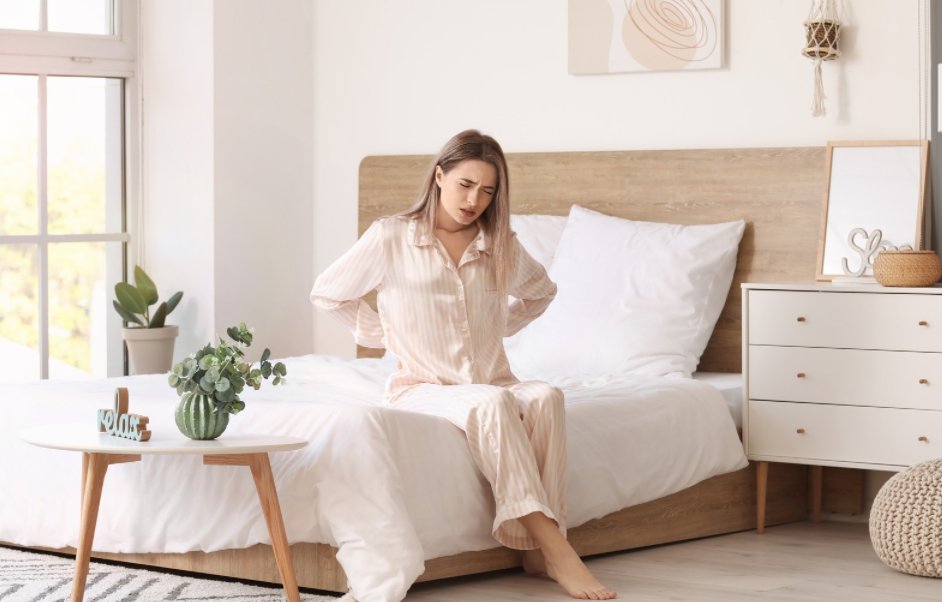 8 Tips For Dealing With An Uncomfortable Memory Foam Mattress
You just bought a brand new memory foam mattress, but after a few nights of restless sleep, you realize that it might not be as comfortable as you thought. There's nothing more frustrating than investing in a new piece of furniture, such as a memory foam mattress, and then discovering that it's not comfortable.
If this has been a problem for you, don't worry - you're not alone. A lot of people have trouble sleeping on memory foam mattresses due to the fact that they are not used to the firmness. But don't give up on a memory foam mattress yet! Here are some things to take into consideration when you first unwrap that brand new memory foam mattress, and some suggestions that you can easily apply to make it more comfortable for the good night's rest you were expecting.
Let Your Mattress Breathe!
Giving your new mattress the time it needs to inflate can be a tricky process. It may feel stiff and flat after being vacuum-sealed, or have an intense smell from the manufacturer's off-gassing process that may last or linger for several days. Until this process occurs naturally, memory foam mattresses need about 24-hours before they're fully beneficial—so don't worry if you notice any discomfort when sleeping on them right away.
Another key point to remember, is to avoid placing any bedding, pillows, blankets, or bed toppers during this waiting period. Not only will this avoid the expansion of the off-gas odors from penetrating onto clean sheets and pillows, it's preferable to prevent any added weight onto the mattress during this time. While the memory foam is attempting to fully expand within the 24-hours, it's best to avoid placing any weighted objects or items that may affect the weight-distribution technology.
Be Patient With The ''Break-In'' Process'
It's important to consider the break-in process once you've transitioned from the old mattress that you were used to. For some people, this may take 30-60 days before feeling comfortable sleeping on their new mattress. For others, it may be a quicker transition time. Either way, it's a normal process to expect, as our bodies operate very similarly to memory foam—we retain muscle memory, and it's easy for our bodies to be accustomed to our old ways, and routines…be patient!
Foundation Is Key
As for every area of our overall well-being, a healthy foundation is extremely important! Typically, innerspring mattresses do great with box springs, but if you're transitioning to a memory foam mattress, this will not be the case. Memory foam technology is designed to coincide and work with slatted wood foundations, bunkie boards, adjustable bed bases, and platform bed frames.
It's common that most manufacturers will void a memory foam mattress warranty, as most box springs can actually cause harm to the material. To top it all off, they typically cause the mattress to feel too firm for your desired taste.
Warm Up, And Snuggle Up!
Memory foam mattresses are temperature sensitive! Yes, you heard that right. When the surrounding temperature is warm, the memory gel inside it becomes softer and more pliable, while cold air causes it to stiffen up again. It's not a bad idea to consider bringing up the heat in your room for the first few days, or at least until it's been properly broken into. Be mindful to not overheat your room either…that can only make for a more uncomfortable sleep!
Rotate Your Mattress Regularly
Just as we begin to get uncomfortable and tired with the "same old, same old" positions, so does our memory foam mattress. It's suggested by most manufacturers to make it a priority every six months to rotate your mattress in order to fully benefit from its weight-bearing technology and design. As memory foam is specifically designed to "remember" your body's structure, it's no surprise that one section may become more flexible than the other. This is where rotation will help to bring a bit more life back into your mattress, and even assist in increasing its lifespan, overall.
Just Go For It!
Like any growing relationship, it takes time, and consistent effort and dedication. It's no different with a memory foam mattress! Although it may take some getting used to at first, and possibly some growing pains, memory foam is designed to mirror and adapt to you and your sleeping habits. Don't be afraid to use it consistently, although it may not be what you're used to at the beginning. Rest assured, the best way for it to become what you need it to be, is for the mattress to get to know you, too!
To Top It All Off!
Mattress toppers are a great step to consider throughout the transition process. They are large foam pads that are designed to cover the surface area of your existing mattress, to help if you find it too firm, or too soft at the beginning. It's effective because of a consistent weight distribution, and won't affect the weight sensitivity of the material. However, be aware that this may extend the break-in period time of your new memory foam mattress, as most of your natural weight transitions will be absorbed primarily by the topper, and not your mattress.
Don't Be Quick To Judge
It's true…memory foam mattresses have their pro's and con's, just like any other mattress. But don't be too quick to judge, especially in the beginning stages, as you transition and adjust to this new material. Although it won't be categorized as the best mattress for everyone, it has quickly become a modern household preference! We suggest taking advantage of the full 30-day waiting period to let your body properly embrace this new sleeping technique, before fully concluding if this material is truly best for you. 
Final Thoughts
Memory foam mattresses are a great option for those who want to sleep better. Primarily because they help your spine stay aligned while you're sleeping so that there's less stress on your back and neck when you wake up in the morning. However, it will always be an adjustment when trying something new for the first time.
As a closing suggestion, we always recommend that you contact your memory foam manufacturer, should you have any further difficulties adjusting to your new purchase. Afterall, a good night's rest can be detrimental to your overall health, and a memory foam mattress may just make the ultimate difference!